Historic Impact
Buildings that are more than 50 years old often need significant investment – internally and externally – to ensure they continue being a healthy, viable part of a given neighborhood for another 50 years or more.
We're proud of the work we've completed throughout Seattle to preserve historic apartment buildings, ensuring they remain a long-term contributing part of the fabric of each neighborhood.
Explore the Interactive Projects Map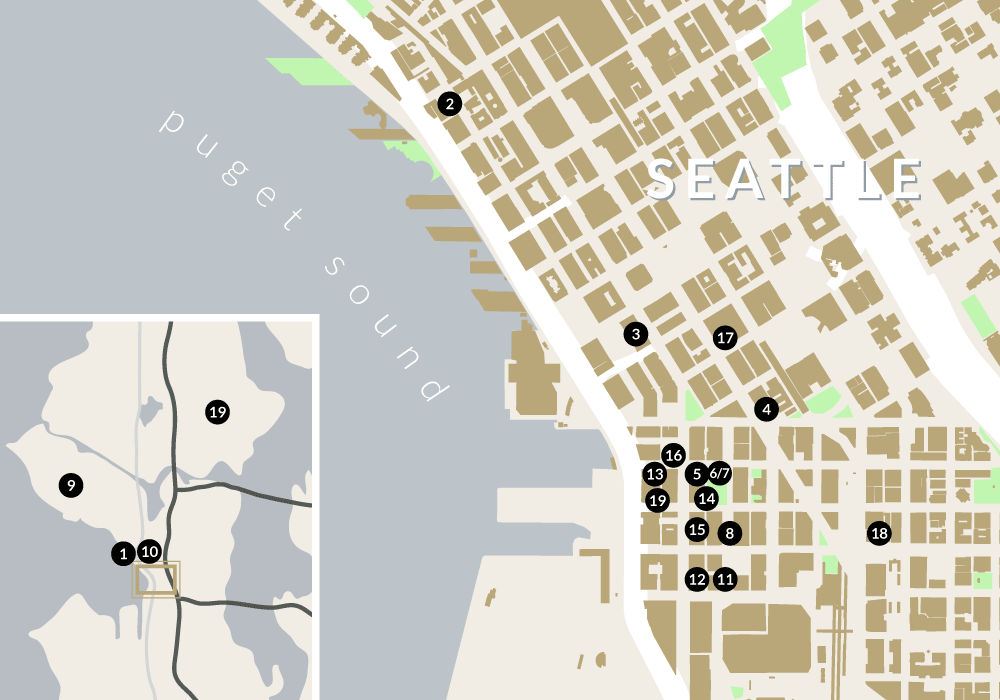 Smith Tower – Completed in 2014 – Downtown Seattle
Full interior renovation of one of Seattle's most iconic buildings, including restoration of the Chinese Room event space and its transformation into a speakeasy bar and restaurant.
Addison Apartments on Fourth Avenue – Completed in 2013 – Downtown Seattle
Historic exterior renovation and full interior renovation and upgrade. The building overhaul turned a crumbling building into affordably-priced housing in a hot urban neighborhood.
Cadence Apartments – Completed in 2014 – Seattle's Ballard neighborhood
Renovation and restoration of this unique set of low-density buildings along the Ballard waterfront ensured the large, multi-building site would not be torn down for new development.
MOD Apartments – Completed in 2016 – Seattle's Wedgwood neighborhood
Complete exterior upgrade and historic nomination of the unique building also included an extensive interior remodel. Securing historic nomination of the building ensured it would be part of the neighborhood forever.
Medical Dental Building – Completed in 2005 – Downtown Seattle
Extensive interior renovation of this CBD building included addition of an atrium winter garden, hallway remodel, full exterior window restoration and successfully securing the building as a historic landmark.
Colman Building – Completed in 2015 – Downtown Seattle
Investment in this 1889 historic office building included common area upgrades, historic interior woodwork restoration, exterior paint, new awnings and fixtures.